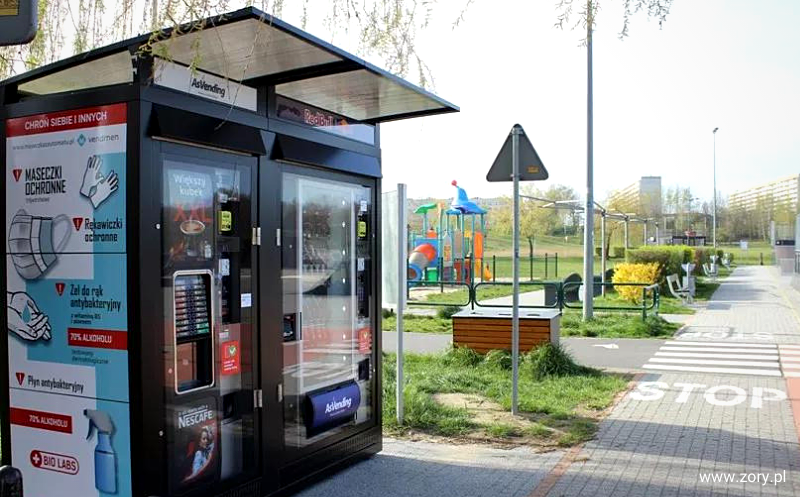 INGENIOUS SOLUTIONS FOR VENDING IN THE PANDEMIC TIMES
In this global pandemic time, when person-to-person contact is being limited, vending machines are really coming into their own. They seems to be the best solution ensuring everything that is needed: unlimited access to the goods, cashless payments, no interpersonal contact.

Look at some examples of creative ways vending machines are being used around the globe in the wake of the Covid-19 pandemic.
Personal protection kit (Poland)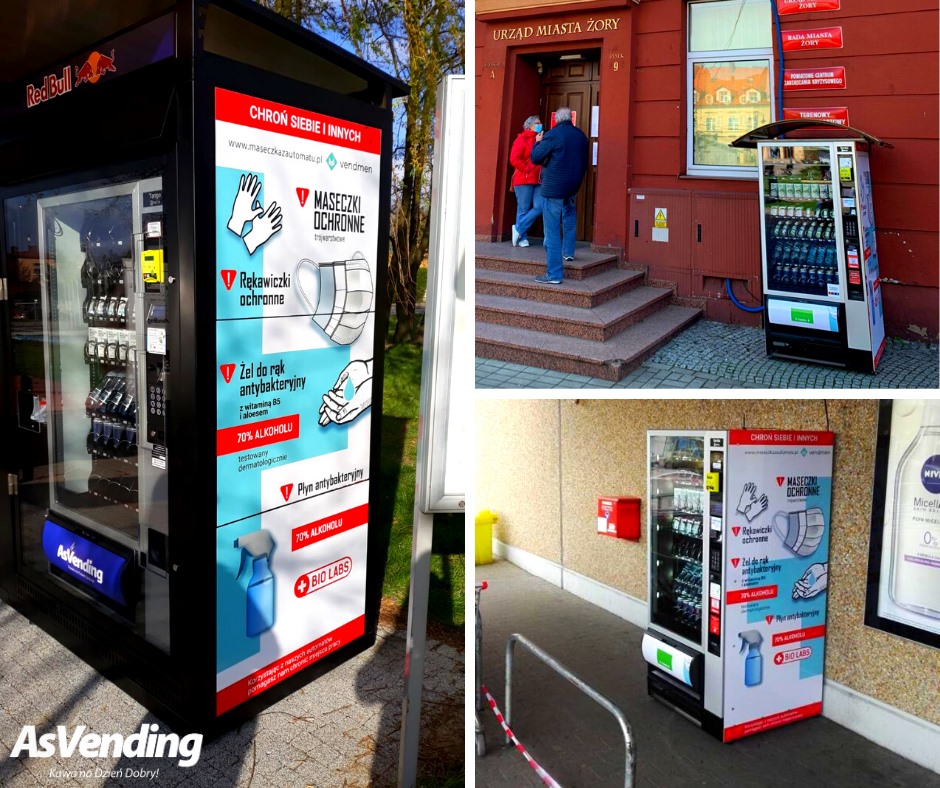 As many countries are introducing restrictions on covering mount and nose in public spaces, the demand on personal protection kit is growing. Disposable masks, gloves and disinfecting preparations have become a basic necessity. The vending market has responded to this need. In Poland, vending machines selling face masks, gloves and sanitisers were installed on the streets by AsVending – one of the leading vending operator. Thanks to this solution the personal protection kit are available to buy 24/7.

Farmgoods form vending machine (UK)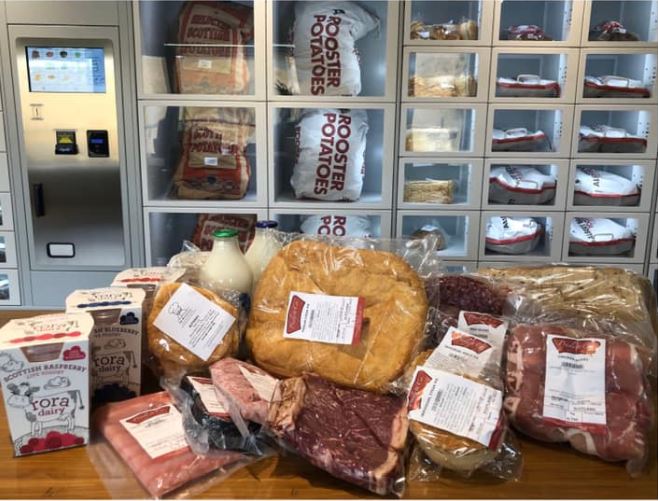 A few years ago, Englishman Neil Stephen decided to invest in vending machines. He set them up to dispense everything from his farmhouse and from neighboring farmers. You can buy there everything you need to prepare healthy meal, starting from eggs, dairy and shortbread (baked by his mother), to joints of meat, whole chickens, fresh fruit and vegetables.
In the midst of the coronavirus pandemic, as people are afraid of any person-to-person contact, this solution turned out to be a hit. What makes the solution attractive, is the hygienic way of dispensing food. The only thing you need to do is simply to punch in a number, pay by card; the windows open and you can collect your goods.
Free rice in Vietnam
In a pandemic, we should stay together and help each other. And this is what a Vietnamese entrepreneur Hoang Tuan Anh does. He has implemented a 24/7
automatic dispensing machine providing free rice
for those who have lost their jobs due to coronavirus and are struggling to afford food. The machine distributes a 1,5kg bagful of rice form a small silo to waiting workers, many of whom lives from cash-in-hand jobs or are street sellers.

Toilet paper in claw machines (England)

According to Fox News, an arcade owner in England has decided to fill his claw machines with must-have sanitary products to fight against the viral disease. He came up with this idea after noticing that in local grocery store the toilet paper was in short supply. He met the needs of the market and stocked his claw machines with it, as well as in-demand hand sanitizer and soap.
Apocalypsekit form vending machine (Russia)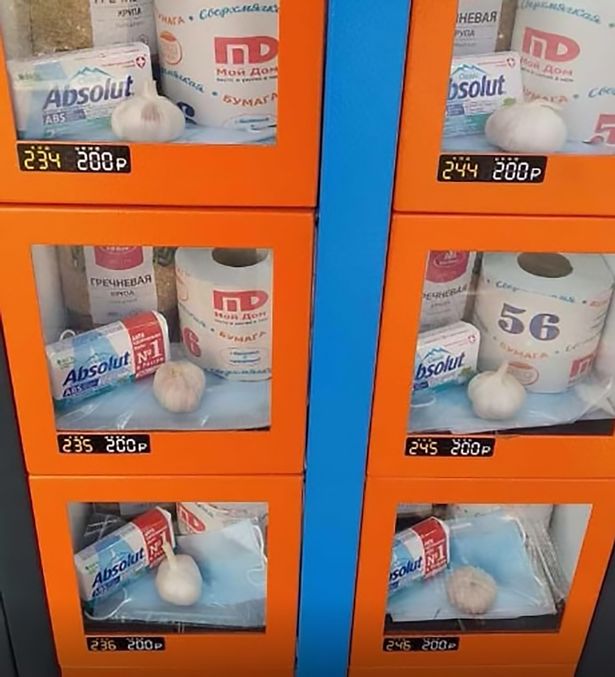 In one of the Russian cities - Sergiyev Posad near Moscow, the vending machines have been stocked with so-called coronavirus "
survival kit
" to prevent panic buying in shops. The owners of the vending machines introduced the kits after analyzing the goods delivered in huge numbers by the ships. Kits contain toilet roll, soap, and a face mask, as well as buckwheat and garlic.

Inthis time of social distancing, the vending machines seems to have a great potential. The vending operators come up with very creative ideas on how to use their machines to keep their businesses alive during the coronavirus outbreak.
Reading time: 4,1 minutes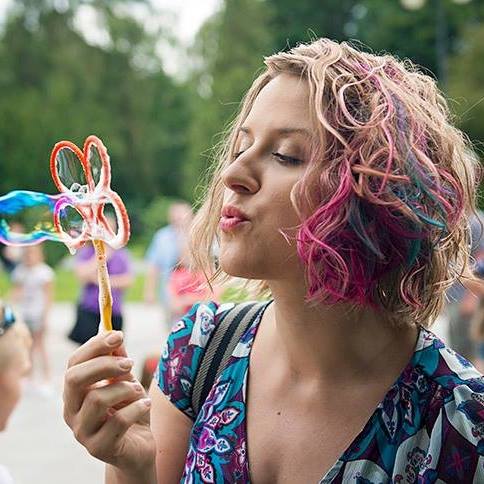 Katarzyna Bogusz-Tryburska
Good design enthusiast. Perfecionist in her actions. Plant lover.