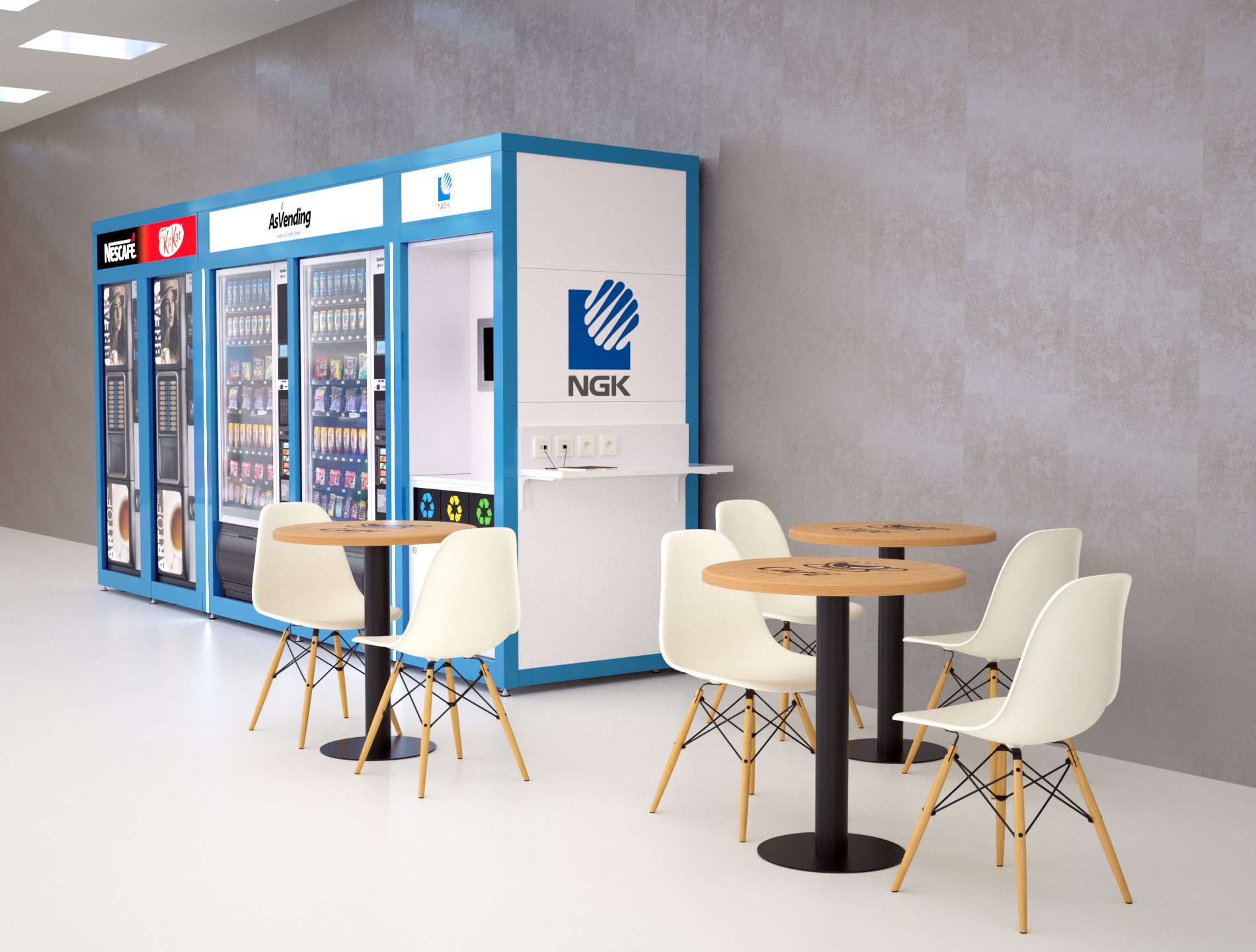 KEY TRENDS RUNNING THE VENDING MACHINE INDUSTRY
The vending machines market has evolved throughout the years and will continue adapting with the times. There are a lot of factors that influence the vending market – from technological advancements to changes in consumer's behaviour.
Here you can find the summary of the recent key trends driving vending market, including an assessment of how the current Covid-19 pandemic influence the industry.

IoT Technology (Internet of Things Technology)
IoT Technology is a system of interrelated computing devices, mechanical and digital machines that allows connectivity between multiple devices without requiring human-to-human or human-to-computer interaction.
IoT has provided vending operators the opportunity to improve their business by tracking products and evaluating what's popular among the clients in specific vending machines. By tracking the stocks through connected devices, the operators can be alerted immediately about low stock levels in their vending machines, which might reduce expenses and improve the customer service.

It will be very interesting to see how the IoT technology is being implemented into vending industry in the next years. Thanks to the benefits, such as optimizing maintenance schedules, retaining good stock levels, being in touch with the customers, fast problem resolving, understanding customers better, there is for sure a great potential for implementing and developing IoT in the vending industry.

Cashless payments
Cashless payments are top listed trend for the vending industry. Customer's payment preferences are changing. Always carrying coins with us is simply inconvenient, so we shift towards cashless payments which is quick and simple method of settling the bill.
According to Munster, Apple Pay has over
252 million users worldwide
and that figure continues to grow giving a great potential for cashless payments. Many vending machines are up to date with these trends and accept mobile payments or can link up with the customer's online account via apps. Stora Enso developed even a new line of
smartphone-operated vending machines
.
What'sworth noting is that cashless payments is not only customer's, but also operator's convenience. Collecting and counting money is a time-consuming activity and coins are more likely to be the subject of theft.
Healthier products
The healthy lifestyle is more and more popular and that trend is highly visible in vending industry. As the customers are becoming increasingly health-conscious, the nature of snacking is evolving rapidly. According to the research by The Vending People, in 2019 zero-sugar drinks were the most popular choice, seeing
38,2% increase in sales vs the previous year
.Correspondingly,low-calorie snacks werethe most popular choice in 2019 and were sold 196% more often than other options.
This shows that the vending industry need to follow the trend for healthier snacks and drinks to meet customers needs.
Choice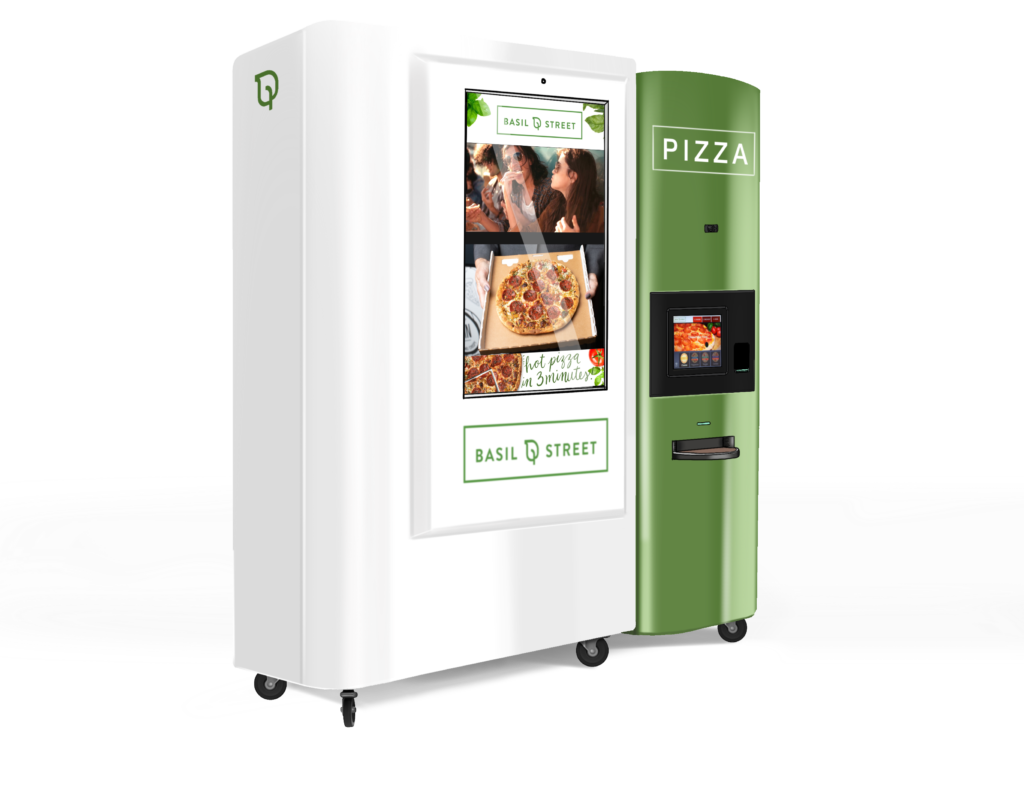 It's not only healthier options that many vending businesses are extending. As the pace of our life is getting faster and we face a lack of time for food preparation, there is a big chance for vending industry in ready meals. Vending machines with cooked foods that we would usually have to go for to restaurant, have a great potential. If the vending is equipped in microwave and the convenient place to consume the meal – we have the great place for fast (not necessarily unhealthy) lunch.

In U.S. you can eat even 10-inch Italian-style pizzas cooked from frozen in approximately three minutes; all from the vending machine made by
Basil Street
.
Sustainability
Source: https://www.statista.com/statistics/282732/global-production-of-plastics-since-1950/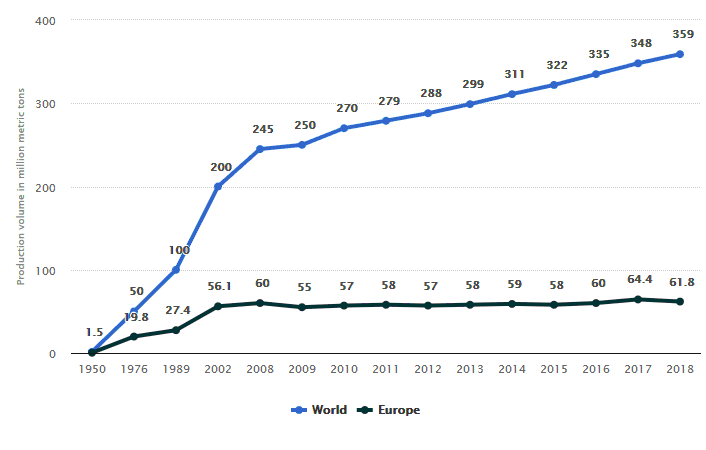 Reverse vending and recycling initiatives are promising environmental development for the industry.

The Covid-19 effect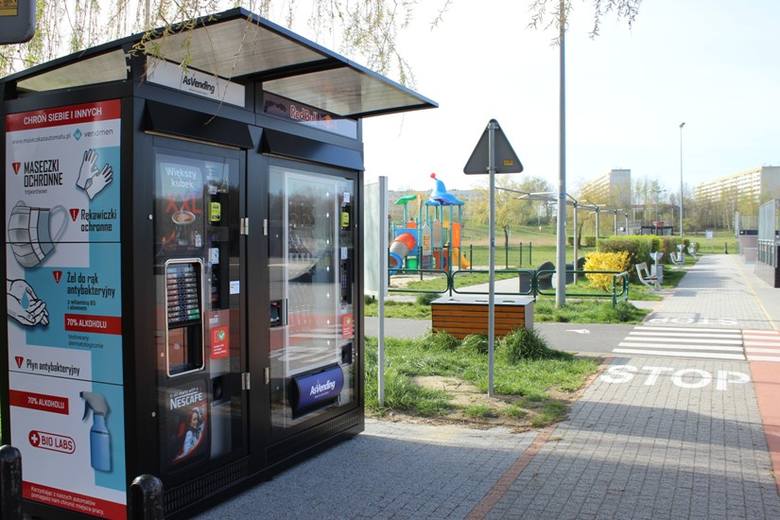 In the past years, vending market development has been considered to be somewhat stable. Nevertheless, year 2020 has turned our lives upside down. The beginning of the pandemic period was tough time for vending operators. European Vending Association has claimed that vending operators were reporting business losses of up to 90%, as the majority of employees was working from home and 80% of snack and coffee vending machines are located within offices and workplaces.
President of the European Vending & Coffee Service Association (EVA), Paolo Ghidotti said: "National restrictions and work from home policies have particularly impacted our industry and already resulted in many vending companies struggling to maintain their previously viable activities".
On the other hand, vending machines are extremely important within the healthcare facilities, as they are often the only available mean for healthcare personnel to get fresh food without interaction. As people are afraid of interactions and avoid traditional crowded supermarkets, the vending shops seem to be an interesting alternative.
Extending the offer
In our cooperation with vending operators from around the globe, we have noticed the growing trend of using vending machines not only for selling food & beverages. Operators come up with ever bolder and more inventive usage of the vending machines. They sell very diverse products and even provide services thanks to their vending machines!

Summary
The vending machine business has evolved throughout the years and will continue adapting with the times. I think that recent advancements in the industry will help to boost sales, especially during the current health crisis when social distancing is essential. Vending machines offering fresh food or more retail items (that are usually found in retail shops) might grab a large part of these markets.
Reading time: 7,6 minutes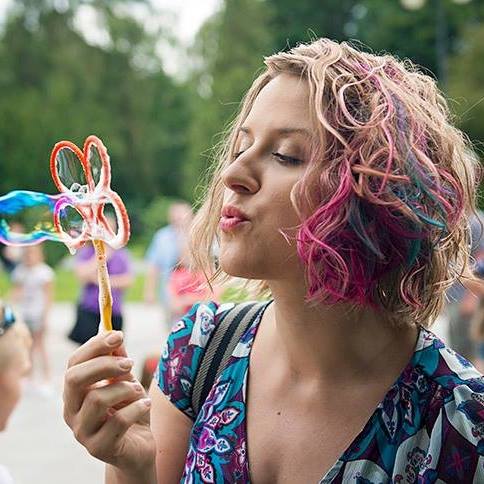 Katarzyna Bogusz-Tryburska
Good design enthusiast. Perfecionist in her actions. Plant lover.